An influential travel guide from Britain, named, 'Rough Guide' has come up with its list of 20 most beautiful countries of the world. The list has been made by considering the votes from the magazine readers who have voted Scotland to be "the most beautiful country in the world".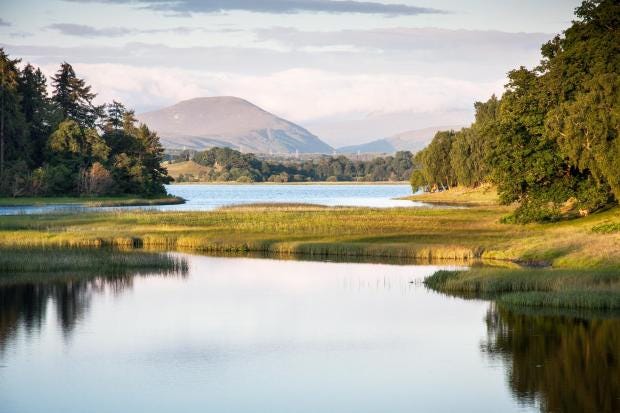 It comes as a surprise to many that Scotland has left Canada(2nd) and New Zealand(3th) behind, in this competition purely based on the historical and natural beauty a country has to offer.
Wild beaches and craggy castles are some of the most beautiful sights in the world, which can be seen in Scotland. Malcolm Roughead, chief executive of VisitScotland,said,"We are delighted that Scotland has received this remarkable accolade from Rough Guide readers, but of course it will not be a surprise to anyone who has encountered our wonderful country.
From our awe-inspiring landscapes to our remarkable historic attractions, to our bustling but beautiful urban centres, Scotland takes people's breaths away."
Here are few locations in particular which add to the beauty of Scotland:
Glen Etiv which flows for about 18 km. At the north end of Glen Etive lie the two mountains known as the "Herdsmen of Etive" which give the tourists a scenery-like feeling.
Loch Lomond is a freshwater Scottish lake which is the largest inland stretch of water in Great Britain by surface area.
Edinburgh Castle is a historic fortress which dominates the skyline of the city of Edinburgh, Scotland.
The Glasgow Necropolis is a Victorian cemetery in Glasgow, Scotland. It is on a low but very prominent hill to the east of Glasgow Cathedral (St. Mungo's Cathedral). Fifty thousand individuals have been buried here.
Kilchurn Castle is a ruined structure on a rocky peninsula. It was first constructed in the mid-15th century as the base of the Campbells of Glenorchy, who extended both the castle and their territory in the area over the next 150 years.
Well, now putting your apprehensions to rest, let us tell you that India stands on the 13th position in the list and has left behind the European countries like Finland and Switzerland. The reasoning mentioned for keeping India on 13th position is its cultural blend which makes the country a beautiful nation altogether.
Among the Asian countries, total 3 countries have made it to the list. Indonesia being on the 6th position, India on 13th and Vietnam on 20th.