When two big names appear together, one gets to know that something strong is brewing up. So, here we have in discussion, the current President of Russia, Vladimir Putin, and the managing director and largest shareholder of Reliance Industries Limited, Mukesh Ambani.
By now, we all know how insanely rich Mukesh Ambani is but what takes the attention here is a deadly comparison between the wealth of Vladimir Putin and Mukesh Ambani. Well, since both of them are public figures, one can estimate the extent of wealth they have but only if estimates would have helped.
Taking in consideration their whole wealth and comparing the same can be a tedious task so as of now let's focus on one common thing both of them have, which is the ownership of a palace. Have a look and answer for yourself as to whose palace is more full of luxuries!
Mukesh Ambani's Antilla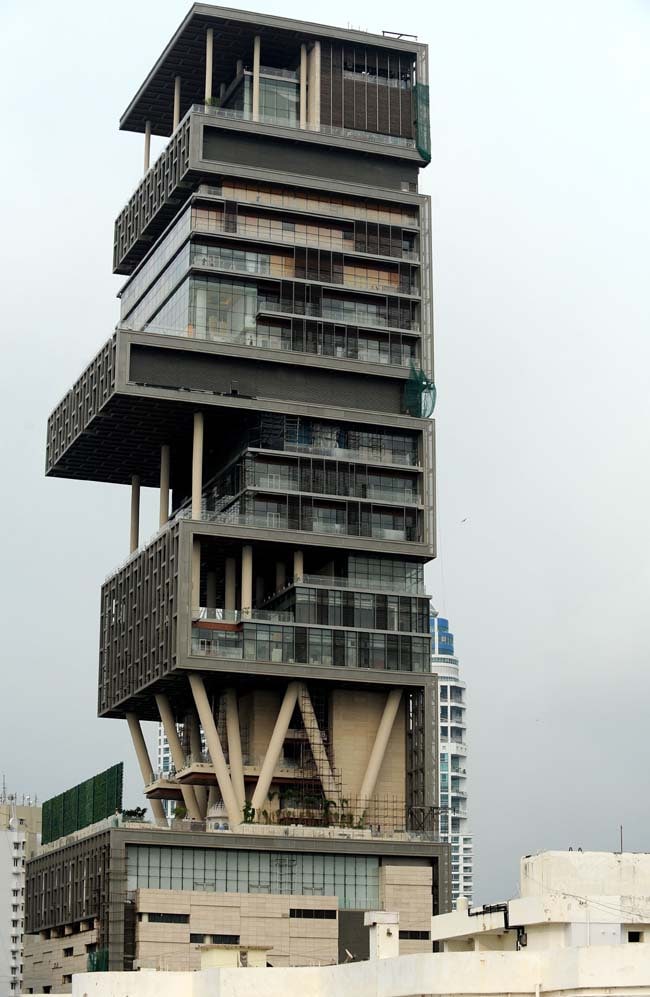 In India, if one plans to have a dream home, then Antilla is what comes to their mind. It is from one of the world's most expensive homes with 27 floors sheltering a family of five members. Exceptionally dedicated spaces in it include a gigantic ballroom, a hanging garden, a theater, home-spa, salon and even a snow room.
Every floor of the Antilla is made on a different theme with each of it having different designs and floors. This is an absolutely lavish place, which rarely gives an impression of a house, but more of a hotel.
Vladimir Putin's $1bn Palace
Vladimir Putin's palace is still under construction and the property worth 1 billion is said to be Russian Prime Minister's lavish mansion on Black Sea. This mansion will have an amphitheatre and three helipads. Along with this, it also has maze bushes, marbled floors and four-poster beds. Clearly, out casting Ambani's Antilla.
What do you think?