The joy of dancing to Bollywood numbers is priceless. Our hidden Madhuri and Prabhudeva come out shouting whenever there's an opportunity to dance it out. While many of us dance to make ourselves happy with a basic thumka or two, there are many professional dancers out there who make dancing probably the best and most satisfying thing for them.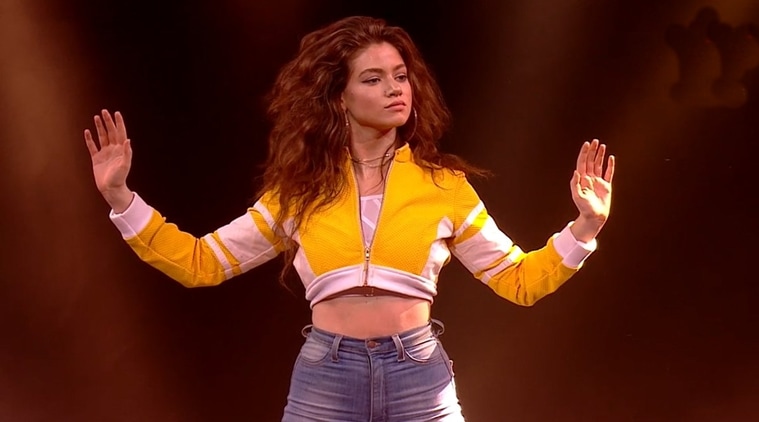 Professional dancing does not come easy. With long hours of practices, multiple injuries and an undying addiction, one can become a good dancer. Like all professionals, for dancers also appreciation matters the most. Just that one standing ovation for their performance can make them feel like a winner.
But the US-based Dytto is a dancer who has already got us in awe of herself with her splendid performance. Many of us have seen her viral break dance video where she is dancing to the Barbie song, and now she has something more to offer.
Recently, Dytto just featured on a dance reality show in India where she danced to the tunes of Tip Tip Barsa Paani and the floor was set on fire. Her dance fever got the audience and judges all in her awe which in itself is a great recognition for an artist.
Have a look at Dytto's robotic moves right here:
As you can see in the video, Dytto starts crying when praised by Shakti Mohan, one of the judges. That's the real satisfaction an artist gets after being truly appreciated for their work. She is quiet a star for all the Indian aspiring dancers as they are actively following Dytto and her dancing variations. At the same time, she casted an example as a dancing professional who has a completely western dance form went out of her way to understand the Indie approach of recognizing art, that's what a truly talented artist does. We love you Dytto. Keep moving the robotic way, like you do because you're too good at it!