The moment you celebrate your 25th birthday, family, relatives and neighbours only ask you one question- "when are you getting married?". This question has been asked so many times without being answered that it should be banned.
Marriage is a very serious yet funny topic of discussion in India. From 'band baaja baarat' to 'saat phere' everything is arranged in such a grand manner that other than bride and groom, al others who enjoy the event enjoy.
 1. I am 48 but look like 40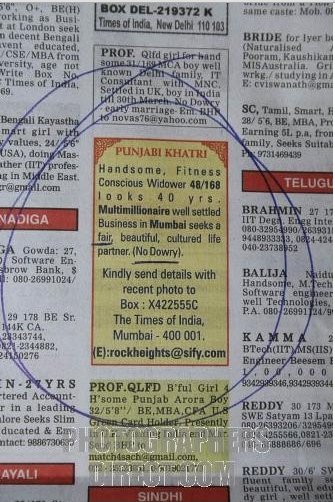 2. Innocent divorcee? Well, it's a new one.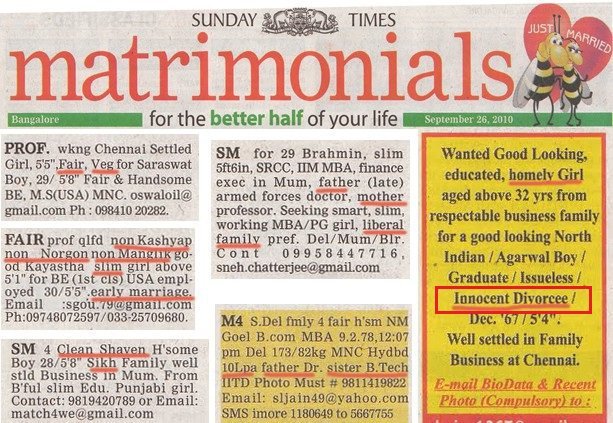 3. Mr President Trump, are you listening?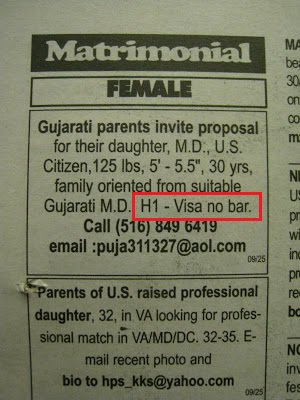 4. "Curable"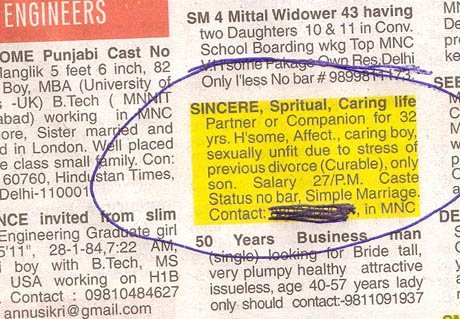 5. We don't need no Johnny Bravos!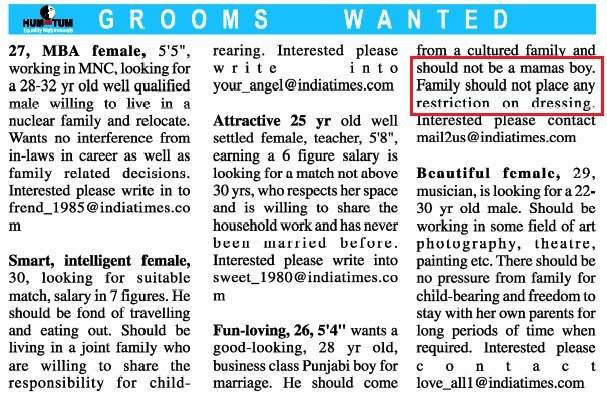 6. Sounds sizzling. Doesn't it?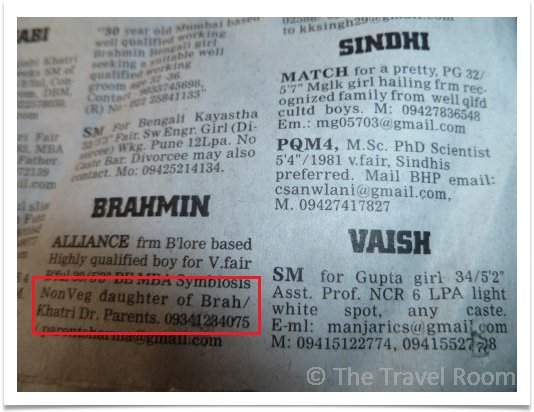 7. The confused Indian family!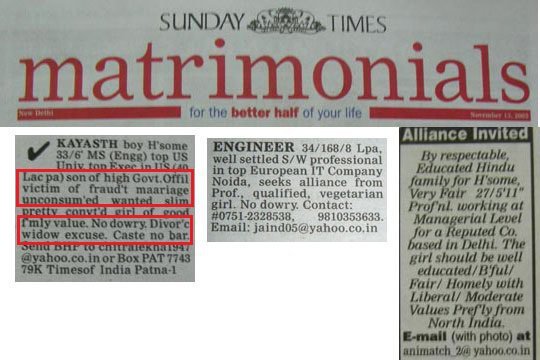 8. You've gotta feel for these softies!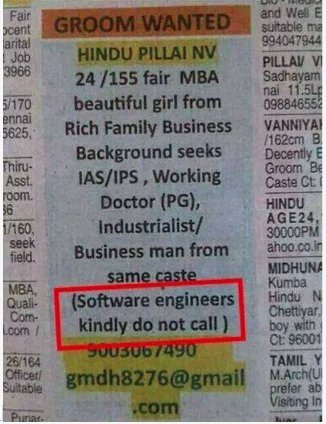 9. "Non-Facebook user"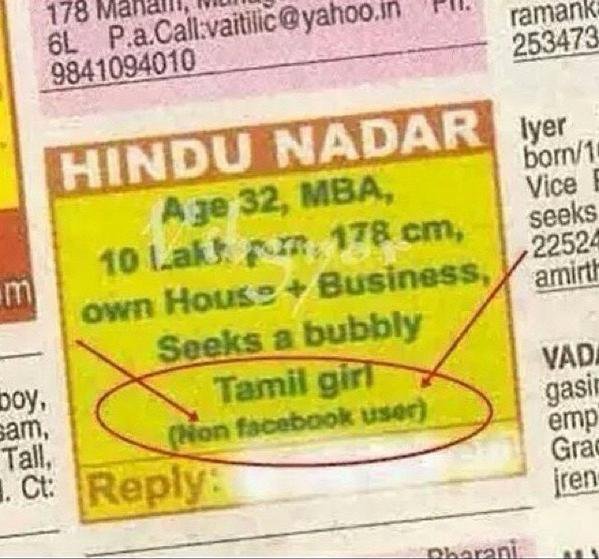 10. "Please feel free to ruin your life…"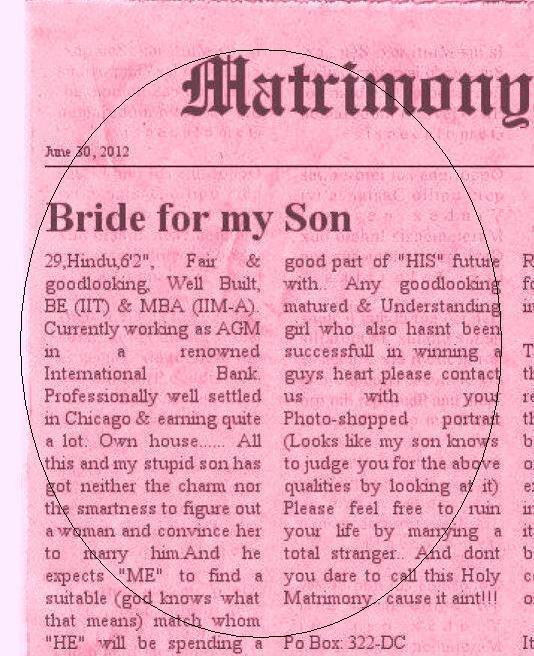 11. Girls? How many do you need, dude?