There was a time when the only source of entertainment were either books, movies or music but the world of Memes has been that revolutionary substitute which has become one of our foremost sources of entertainment. Sharing ideas with a pinch of humour and  wit is all we do on social media nowadays, don't we? Funny tweets, movie stills, awkward group photos or funny expressions, people are always on look out to come up with a new funny Meme. So anytime you are feeling low and need some entertainment filled with wit and humour, twitter is the place to be.
This time it's a new born baby who has caught the eye of the Meme creators. Internet is full of cute pictures of new born babies but what this new born did grabbed all the attention. Unlike other kids, he posed like a boss with his hands under his head.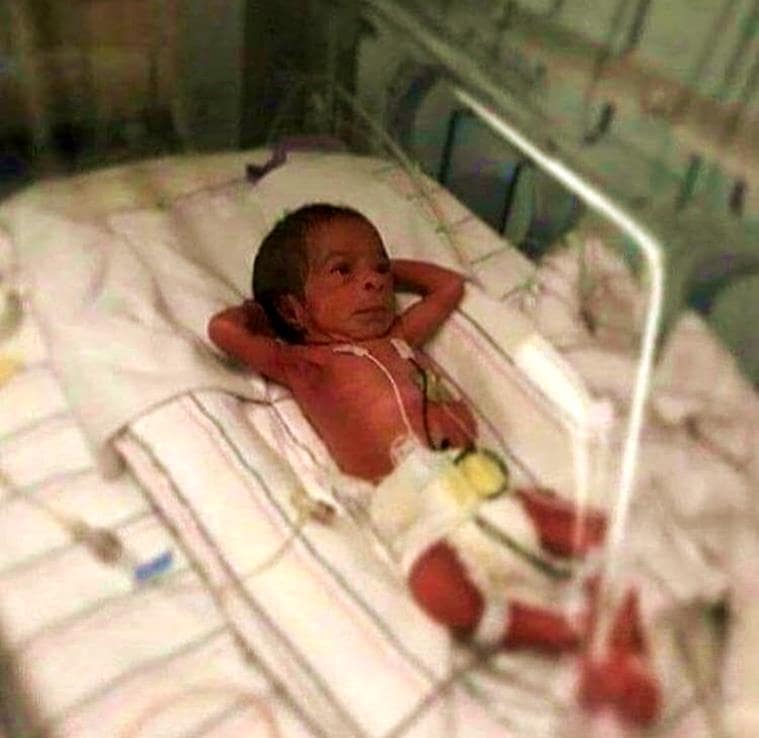 The pose left the twitteratis in split who posted the picture with hilarious captions and made him the  youngest star of memes on the social media networking websites.
Here Are Some Of The Funniest Memes:
Me- * Slips in front my crush *
Crush- Are you okay ?
Me- pic.twitter.com/TE4FNea3XJ

— Hunटरर ♂ (@nickhunterr) June 12, 2017
When the father says "yeh engineer banega " after the baby is born pic.twitter.com/FMydRj4PTU

— nin (@NautankiNinja) June 12, 2017
When you are waiting for nudes at 12 on Fashion TV. pic.twitter.com/O3UKnBQN3b

— Silly Point (@FarziCricketer) June 12, 2017
"Paida ho gaye, ab aish hi aish hai" pic.twitter.com/rZITZ9kjPh

— Rajdeep (@_IndianPsycho) June 12, 2017
— Chanandler Bong (@UnrealAbhi) June 12, 2017