Veteran actor of Bollywood, Dilip Kumar has been a favourite during his days and seemingly, those traits can be seen in his grand daughter too whose got some moves.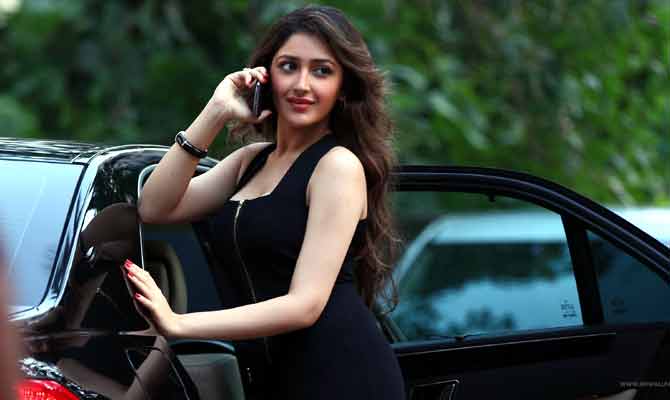 Sayesha Saigal, Kumar's grand daughter has previously worked in Ajay Devgan starrer, Shivay but still she has been a not-so famous face in Bollywood.  However, after watching the video below, we also assure you that you won't be  able to forget who Sayesha is as the girl has caught our attention with her sizzling moves and you should try your luck too.
Watch: Sayesha Saigal's Hot Dance
When you hear a song you love and have to get up and dance#shapeofyou
If you like this..watch my song #DamnDamn toohttps://t.co/RMBDZOYFKj pic.twitter.com/fHwAmwaSR0

— Sayyeshaa (@sayyeshaa) June 11, 2017
Apart from Bollywood, Sayesha has also worked in Tollywood and has a considerable name in the south Indian film industry. It was recently that she took to twitter and shared her dance video which has captured Sayesha in her sexy moves. Her dancing style is inspired from Prabhudeva and very soon she will be featuring in Prabhu Deva's choreography also.
 It is with this video that Sayesha also shared a link to her song 'Damn Damn' in which she can be seen dancing on  beach and we bet you cannot resist looking at her!